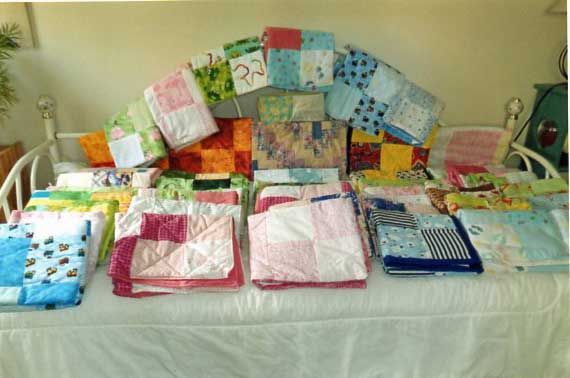 In 2017 our Community Service program sent 90 quilts to Rush Presbyterian and Stroeger Hospitals. We also provided 10 crochet blankets to Rush and 25 pillow cases were sent to Evanston YWCA. Jeanette Page made between 30-40 dog pillows which will be sold and the proceeds will go to Heartland Animal Shelter in Northbrook.
Check out some additional pictures below.
---
Days for Girls is a Global program providing sanitary protection to women and girls. This enables them to conduct their normal daily routine . NSNG earmarks their contribution to friends in Madagascar. At the end of May we will ship them 1,400 kits.
For more information on Days for Girls click here and for additional pictures click see below.
Members meet regularly at the home of Jeanette Page. For more information contact Nancy Calandra.