NSNG usually meets on the first Tuesday of the month September through May (please check our programs page for exact dates). We have additional activities during the Summer.
Gloria Dei Church,
1133 Pfingsten Road
Northbrook, Illinois 60062
9:30 am
Come join us…Your first meeting is free!
History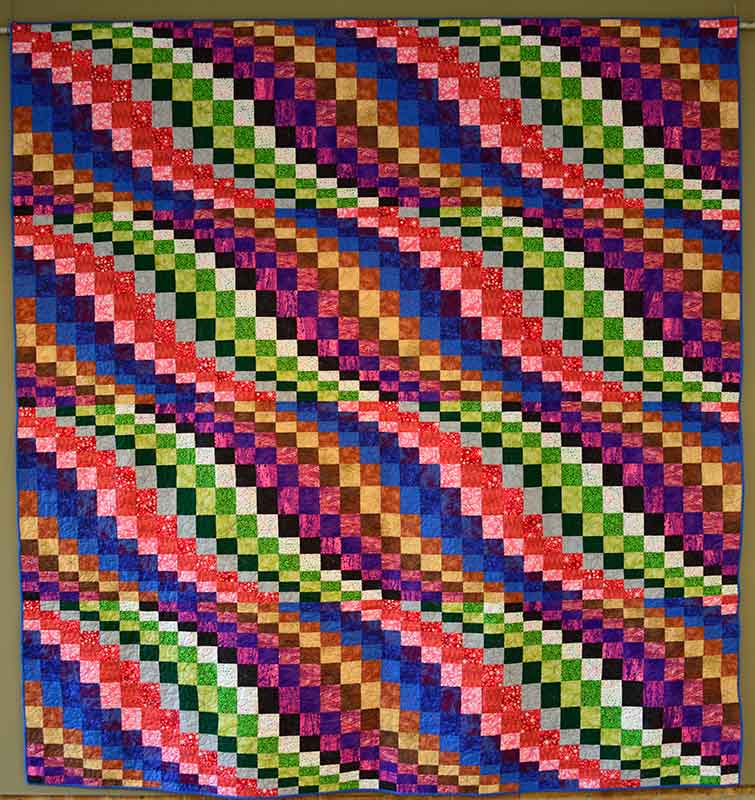 The guild was started in March 1968 with a group of fifteen women, the North Suburban Embroiders' Guild, a chapter of Embroiderers' Guild, Craftsman Branch Inc. (which was a chapter of the Embroiderers' Guild, London).
As membership increased we affiliated with National Standards Council of American Embroiderers. We had a jury committee but this evolved over the years to accept anyone interested in furthering the art of fiber related work. Original needlework has always been encouraged.
Our guild has been composed of equally talented stitchers who have commissioned works, written books on needlework, taught all over the world and enjoyed the art of needlework to the fullest. We span the gamut from contemporary to traditional fiber work – something for everyone.
Our membership has fluctuated but always stayed over 100 members. Over the years we have had bi-annual shows and currently an annual show to let the community know that needle work has been lifted out of the realm of "handiwork" into the realm of art.
In April of 2017 our name was changed to the North Suburban Needle Arts Guild, Ltd. to better describe our commitment to all forms of needlework.
Past Presidents
1968 Peggy Love
1969 Frannie Knight
1970-1972 Kitt Heidel
1972-1974 Dot Woodsome
1974-1976 Jeannine Bowen
1976-1978 Jan Bente
1978-1980 Rosemary Joseph
1980-1982 Barbara Hill
1982-1984 Dorothy Turner
1984-1988 Betty Wyld
1988-1990 Bernice Wineberg
1990-1992 Jane Lorenz
1992-1996 Rita Clark


1996-1998 Karen Rockenbach
1998-2000 Jan Kent
2000-2002 Kandy Schneider
2002-2004 Ann Poe
2004-2006 Jan Kent
2006-2008 Susan Fraerman
2008-2010 Mary Jo Eckhart
2010-2012 Alice Jenks
2012-2013 Beth Polonsky
2014-2016 Valerie Rodelli
2016-2018 Beth Polonsky
2018- Penny Burns