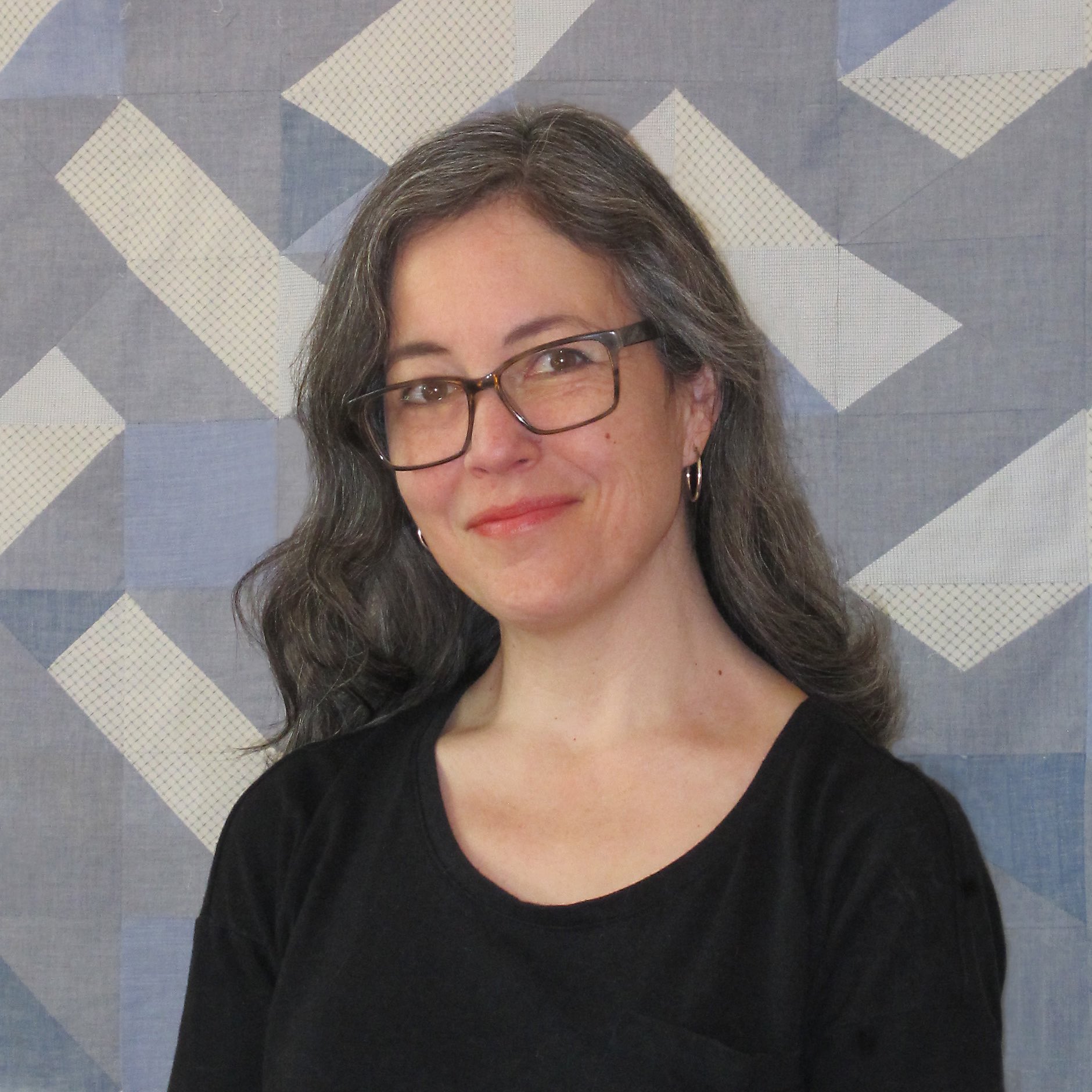 Before sending in the registration form, please email Jenny Ross, Workshop Registrar, to make sure there are still openings in the workshop you want. Waiting lists are created when a class is full.

Workshop Registration form (pdf file)
Fee: $100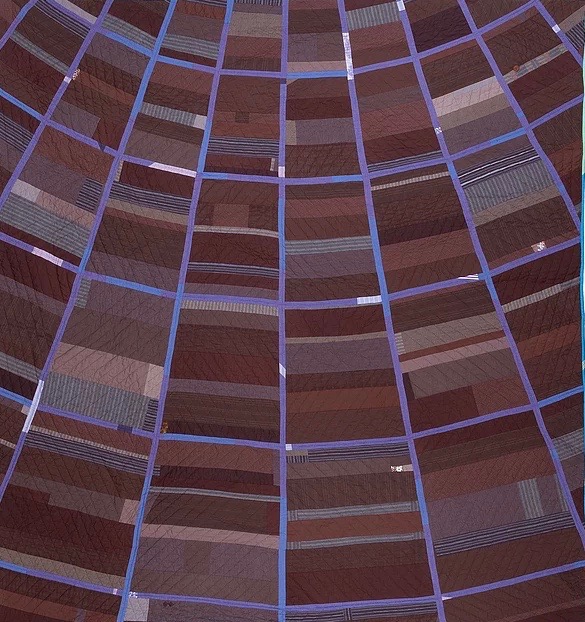 October 23-24, 2019 Sarah Nishura
Reconsider the Grid
http://www.sarahnishiura.com
Sarah Nishiura is a Chicago based quiltmaker who utilizes traditional techniques to craft quilts out of recycled and vintage materials. Her quilts have been exhibited at numerous museums and galleries including the San Jose Museum of Quilts and Textiles, and the Hyde Park Art Center in Chicago, and were featured at the Yokohama Quilt Fest in Yokohama, Japan. Sarah's quilts are in the collections of numerous private and public institutions including a piece commissioned to be part of the public art collection of the City of Chicago. Sarah's work has been profiled in Martha Stewart Living Magazine, Chicago Magazine, Patchwork Tsushin Magazine (published in Japan), and Down Under Quilts (published in Australia) as well as numerous other publications and blogs. Sarah has an MFA in painting from the Pennsylvania Academy of Fine Arts and a BA in visual arts from Brown University.
From the use of one point perspective as a compositional tool in Renaissance Italy, to the fantastic Op Art creations of the 1960s, artists have been finding ways to manipulate the standard square based grid for centuries as a means of introducing space and movement into two dimensional design. This workshop will introduce you to some simple ways to enrich designs by stretching, warping, and re-imagining the grid.
2 day workshop, October 23-24: Reconsider the Grid
The workshop will include discussion of the use of the grid in art history and quilt history, exercises on paper that will demonstrate simple ways to manipulate the grid, and open work time to try out some basic templates provided by Sarah and to work on creating your own.
More information about Sarah's studio practice can be found at: http://www.sarahnishiura.com