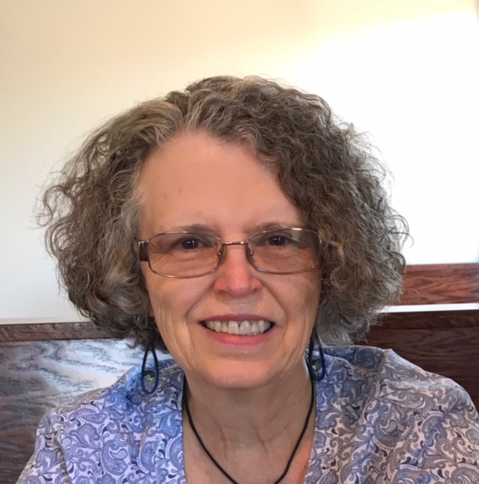 Before sending in the registration form, please email Jenny Ross, Workshop Registrar, to make sure there are still openings in the workshop you want. Waiting lists are created when a class is full.
Workshop Registration form (pdf file)
Fee: $250
Marilyn Moore March 3-5, 2020
https://www.marilynmooreswired.net/
Marilyn's first love is basketry, and basketry related jewelry. Since 1979, she has taught for guilds, conferences, conventions and craft schools around the country and has written numerous articles and been featured in many publications. After living in Seattle Washington for many years, she has recently moved to Iowa City, IA, to be closer to members of her family. Her most recent work is focused on working with wire in new and unique ways.
Using textile techniques including basketry, knitting and crocheting she has developed a style that is recognizable by its intricacy, and color blending, and her work has been shown in galleries around the country.
Lecture, March 3: Wire as Fiber: Where Technique Meets Inspiration, Color, Form and Texture
There are many things that inform an artist's work; color, form and texture are just three of the things that have influenced Marilyn's work over the years.
Many use color as a means of indicating status, emotions and symbolism. Marilyn uses color, form and texture not only to delight the senses, but to symbolize stages in her life. Explore the use of color by cultures and artists who use it as a means of expression. This lecture will focus on Marilyn's work as it relates to this topic.
2 1/2 day Workshop, March 3-5: Wire as Fiber: An Integration of Technique and Inspiration
Do you like to play with fire? How about combining that adventurous spirit with the experience of working wire cloth and wire? Experiment with textile techniques and a variety of wires, as well as different meshes of copper, bronze, and stainless steel wire cloth. Give yourself the opportunity to play with these new materials and accept the challenge of adding and expanding your fiber vocabulary. In this class students will explore the process of inspiration and technique using fine colored wires, which can be purchased from Marilyn or brought from your own stash. Included in the class will be the use of the torch as a tool for preparation of the materials. Wire cloth and wire will be used to create baskets and jewelry to excite the senses. Students may wish to get involved in a large project or produce a number of samples with technique in mind.
Twining with fine colored wires, knitting and crocheting with wire, working with wire cloth, embellishing with beads and pearls, will make an exciting adventure for students.  All that's needed is a desire to play with techniques and materials. Beginners and more experienced students will find something to inspire and send them on new creative journeys.